Tree Removal Melbourne
Trees are some of the most beautiful and valuable parts of our natural landscape, providing clean air, stunning colours, and plenty of shade on a sunny day. But as trees continue to grow and age, they can start doing more harm than good.
If a tree is starting to cause problems in your garden or green space, True Blue Trees can safely and expertly remove it for you.
Are you in need of tree removal?
If your tree has fallen or poses an immediate risk, please CALL US NOW on 0447 035 214 . We offer 24-hour emergency response services and are approved to handle all tree removal insurance jobs.
As qualified arborists with more than 15 years of experience, our team has the skills, knowledge, and equipment to remove trees of all sizes and in all conditions. Whether it's partially collapsed, or you're just worried about the way it looks, call us now for advice and services.
True Blue Trees have $20 million Public Liability insurance and offer free quotes on every job, we are the no-stress solution for tree removal in Melbourne.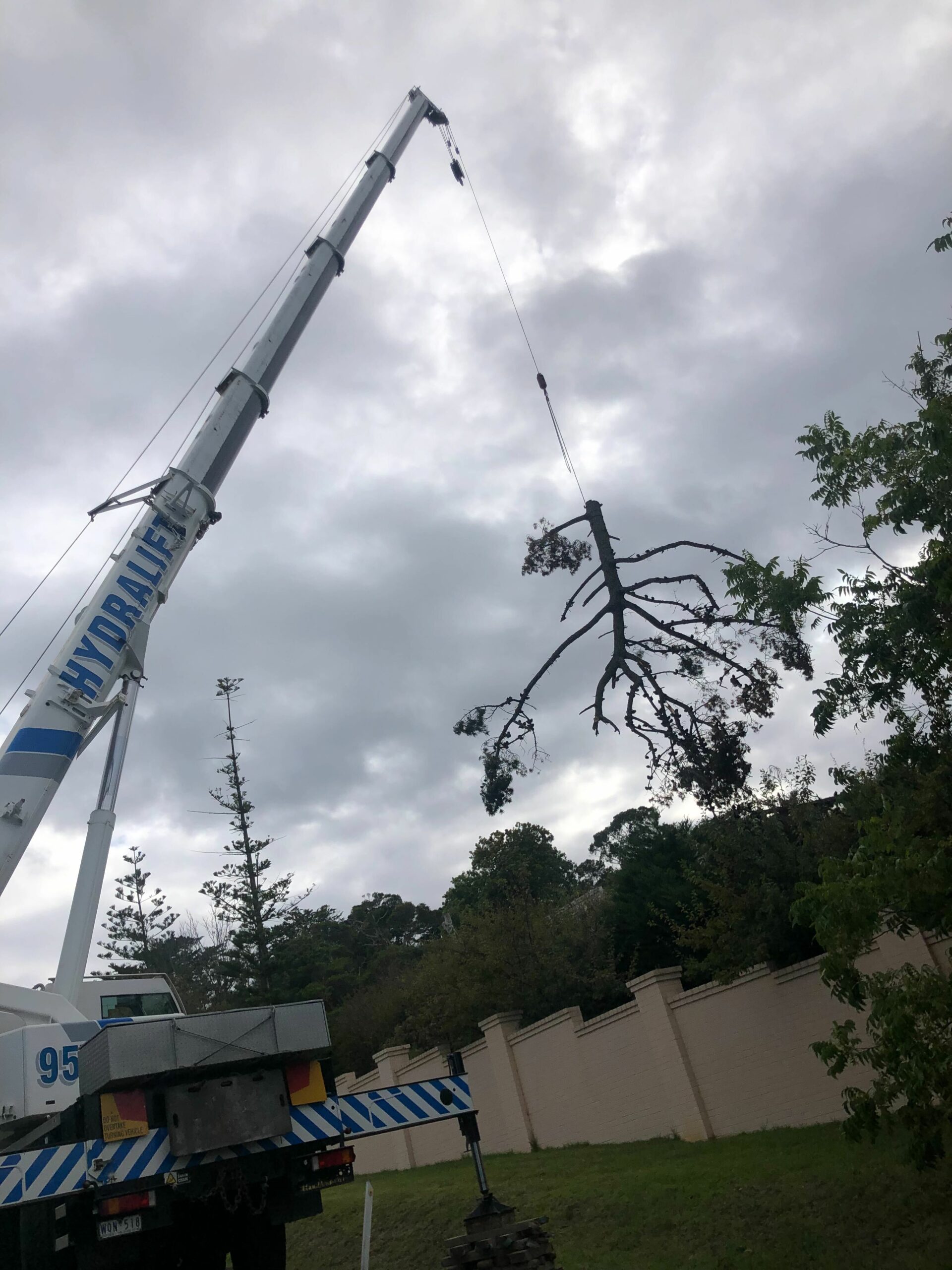 Expert Tree Removal for Melbourne Homes and Businesses
True Blue Trees works with homeowners, commercial organisations, and local councils to create cleaner, greener, and safer environments.
Here are some of the top reasons for tree removal that our tree surgeons can assist you with:
Diseased or dying trees
Trees that are obstructing a renovation or extension
Trees that are affecting the health of the rest of your garden
Invasive tree roots that threaten your home or pipes
Trees that are growing in a way that is unsafe for people or property
Structurally unsound trees
Hiring a professional for your tree removal ensures that the tree is removed in the safest and most effective manner possible. This is especially important in trees with high or hard to access areas. True Blue Trees will ensure your hazardous tree is completely removed, including all roots and stumps, to create a safer environment for you.
True Blue Trees also offers pruning and stump removal services , and we can even use your old trees to create mulch for your garden !
Call True Blue Trees on 0447 035 214 or complete our get in touch form!