Tree Stump Removal Melbourne
If a tree stump is taking up space and creating an eyesore in your garden, the team at True Blue Trees can assist you. Whether you had a tree removed by another arborist or you've inherited a garden with a troublesome tree stump, our arborists will come to you and solve the problem.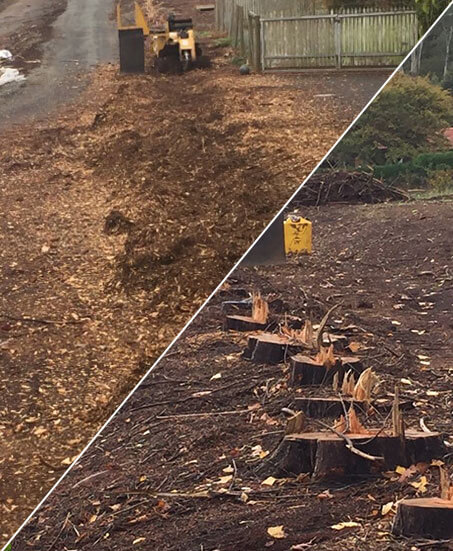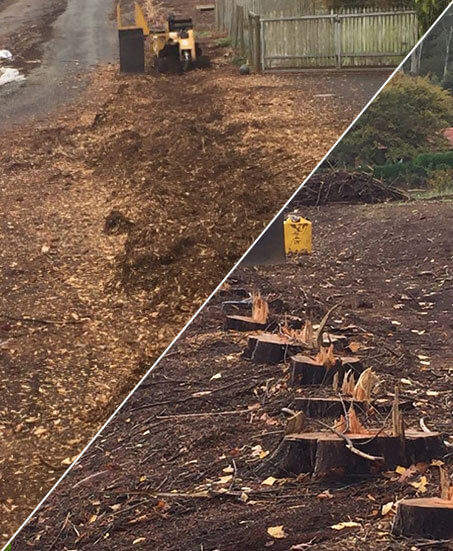 True Blue Trees works with local councils, businesses, and homeowners, providing expert tree grinding and tree stump removal across Melbourne. We can help you whether you want a full tree and stump removal service, or you just want to remove one or more tree stumps.
True Blue Trees is a team of fully qualified and insured arborists, offering services from stump removal to tree pruning and arborist reports. We will even offer a free quote on your tree care needs! Give us a call today or leave us a message online for expert advice.
The Solutions We Solve With Our Tree Stump Removal in Melbourne
There are two main options for removing tree stumps from your property. We can either grind down the stump to make it level with the rest of your garden, or completely remove the stump and the roots hiding underneath. Fully equipped with all the tools and expertise we need; our team can recommend and provide the right solution for you. Better yet, we can even turn your old tree stump into mulch for your garden!
If left in the ground, tree stumps can cause serious problems. By calling True Blue Trees for tree stump removal in Melbourne, you can avoid all these problems and more:
Root damage: The roots underneath a tree stump can affect the structure of your property and damage your pipes if not removed
Tripping hazards: Tree stumps can be hard to notice, leading people to trip and fall over them. This is especially a problem in parks and public areas
Insect infestations: Old tree stumps are often the home to insects and other creatures, which can wreak havoc on the rest of your garden
Lawnmower damage: If you run over a tree stump with a lawnmower, this could completely destroy the mower!
Appearance: Tree stumps look ugly and can affect the aesthetic of your whole garden
Property value: If you think a tree stump is an eyesore, so will the people that buy your home
Room for gardening: Tree stumps take up space that could be used to replant other vegetation
To book tree grinding and tree stump removal in Melbourne, call us today on 0447 035 214.