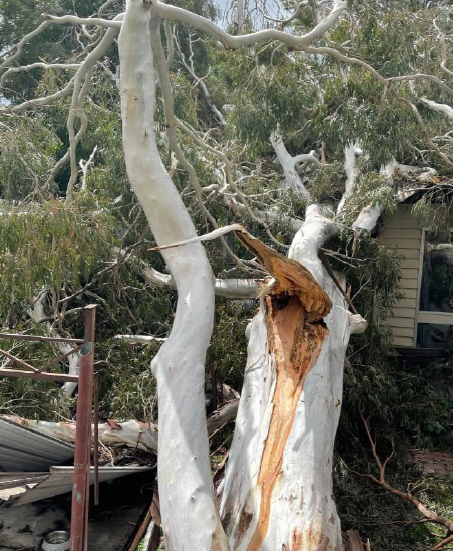 Risk Management Services
If you're concerned about the condition of old, large, or damaged trees, our arborists can assist you. True Blue Trees will perform a risk assessment and take appropriate measures, including preventative maintenance, safety precautions, and tree removal.
Specialising in tree and stump removal, pruning, mulching, specialised tree climbing, and 24/7 emergency response, our fully insured team has the skills, experience, and qualifications to assist you.
With more than 15 years of industry experience, our team can recognise all the risks a tree may pose. Our assessments will take into account physical injury to the tree, the condition of the soil and roots, and a range of other factors, including local conditions and any landmarks or properties in the vicinity of the tree.
Our risk management services include routine tree care, mulching, tree pruning, and arborist reports for construction sites. We can take specific action to reduce the risk of damage in the case of a storm or bushfire, and completely remove trees when appropriate.
To enquire about our risk management services in Melbourne, call True Blue Trees on 0447 035 214 .