Tree Mulching Melbourne
If you want to maintain a vibrant and healthy garden, mulching is the perfect way to do it. Mulch can improve your soil and garden in many ways, as well as benefiting the environment as a whole. Tree mulch is organic, affordable, and available now from the team at True Blue Trees.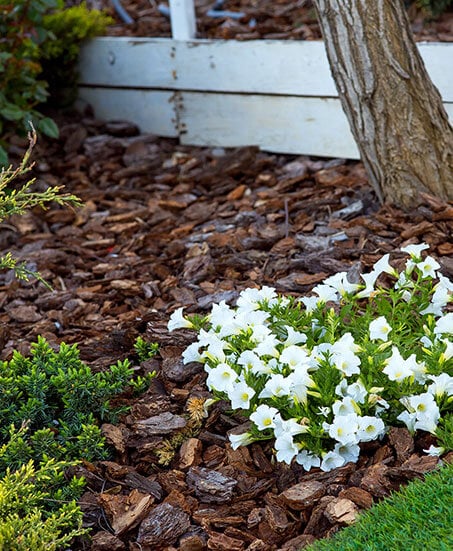 At True Blue Trees, we provide tree mulching for Melbourne gardens of all shapes and sizes, from your backyard at home to large open spaces and council-maintained landscapes. If you've had a stump or tree removed , we can turn it into mulch for you, helping you to give back to the local environment and create healthy, fertile spaces. Even if you haven't had a tree cut down, our team can provide tree mulch for your garden.
To learn more about tree mulching in Melbourne or to discuss your tree care needs, give us a call now on 0447 035 214. True Blue Trees can help you with everything from tree pruning to expert arborist reports !
Get More From Your Garden With Our Tree Mulching In Melbourne
Your soil will thank you for protecting it with tree mulch from the team at True Blue Trees. Our mulching services improve every aspect of your garden, from the visual appeal on the surface to the fertility and vitality of the soil underneath.
Some of the benefits of tree mulching include:
Conserving soil moisture
Preventing the erosion of soil
Reducing weed growth and root competition
Extra nutrients to help your garden thrive
Controlling the spread of pests while encouraging earthworms
Insulation for the heat of summer and cold of winter
Reducing damage caused by lawnmowers
Enhancing the look of your garden overall
With more than 15 years of experience, we know how to produce and apply the perfect mulch for Melbourne's diverse climate.
To bring new life to your garden, get in touch with us today and ask us about tree mulching in Melbourne.