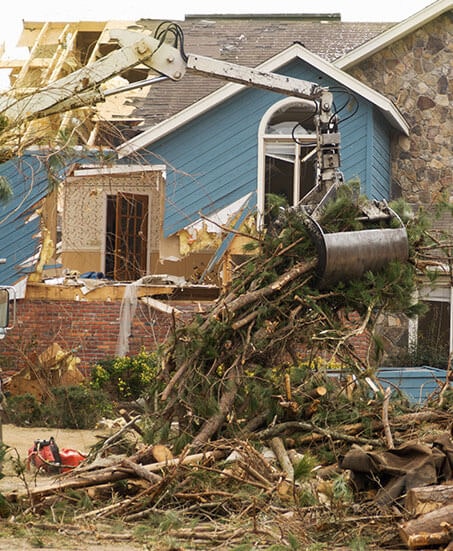 Road Clearing
If a fallen tree is obstructing a road or path, contact True Blue Trees today for fast tree removal services. Our team is fully insured, equipped, and qualified – and we are backed by more than 15 years of experience. We can come to you and remove fallen or partially fallen trees, as well as overhanging branches that pose an immediate risk.
As part of our road clearing services, True Blue Trees can also perform land clearing for trees on the side of a road or trees that are impeding roadworks. We regularly work with councils and road authorities to ensure public spaces and access roads are clean, green and free from hazards and obstructions.
To enquire about our road clearing services in Melbourne, contact our arborists today on 0447 035 214 . You can also visit the True Blue Trees contact page and leave us a message online.